In this minecraft crafting tutorial we will try to explain how to use crafting items for crafting Block recipes in minecraft game. 
To create something with Block crafting items in your Minecraft World, you must use crafting items from your inventory on crafting grid.
Let's start to discover block crafting items now.
Glowstone
Glowstone Dust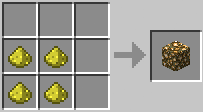 Bright light source that can be used underwater.
Snow Block
Snowballs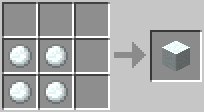 Store of snow and building material.
TNT
Gunpowder & Sand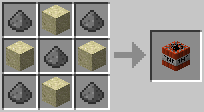 Creates explosions.
Clay Block
Clay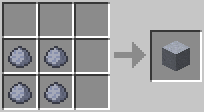 Store of clay and building material.
Brick Block
Clay Bricks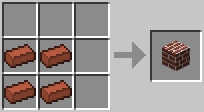 Strong building material.
Bookshelf
Wooden Planks & Books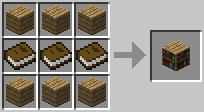 Decoration.
Sandstone Block
Sand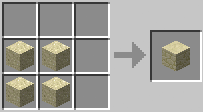 Building material.
Smooth Sandstone
Sandstone Block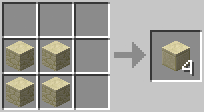 Building material.
Decorative Sandstone
Sandstone Slabs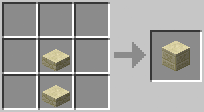 Building material.
Note Block
Wooden Planks & Redstone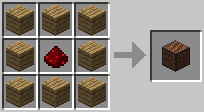 Plays a note when left clicked.
Jack-O Lantern
Pumpkin & Torch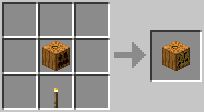 Light source.
Lapis Lazuli Block
Lapis Lazuli Dye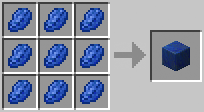 Store of Lapis Lazuli Dye.
Diamond Block
Diamonds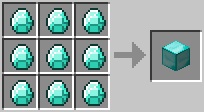 Store of Diamonds.
Gold Block
Gold Ingots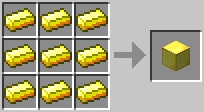 Store of Gold Ingots.
Iron Block
Iron Ingots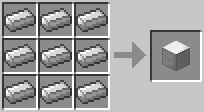 Store of Iron Ingots.
Emerald Block
Emeralds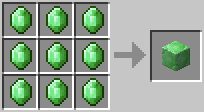 Store of Emeralds.
Coal
Wooden Planks or Iron Ingots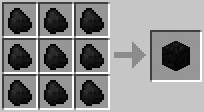 Store of Coal.
Store of Coal.
Stone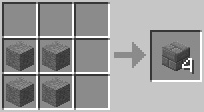 Building material.
Wooden Stairs
Wooden Planks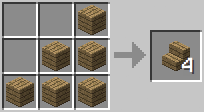 Used for staircases.

Yes, we did take a look for Block crafting items in minecraft. If you wish to look for our other tutorials, please use our minecraftcrafting.online site navigation.

Also you can install our application Guidecraft on the "Google Play Store" as free.
With our mobile application, you can access the crafting table, minecraft server list and awesome recipes for creating something in minecraft.